Shopping Cart
Your Cart is Empty
There was an error with PayPal
Click here to try again
Thank you for your business!
You should be receiving an order confirmation from Paypal shortly.
Exit Shopping Cart
DSBE, A California Corporation
Diversity Gathers Strength (TM)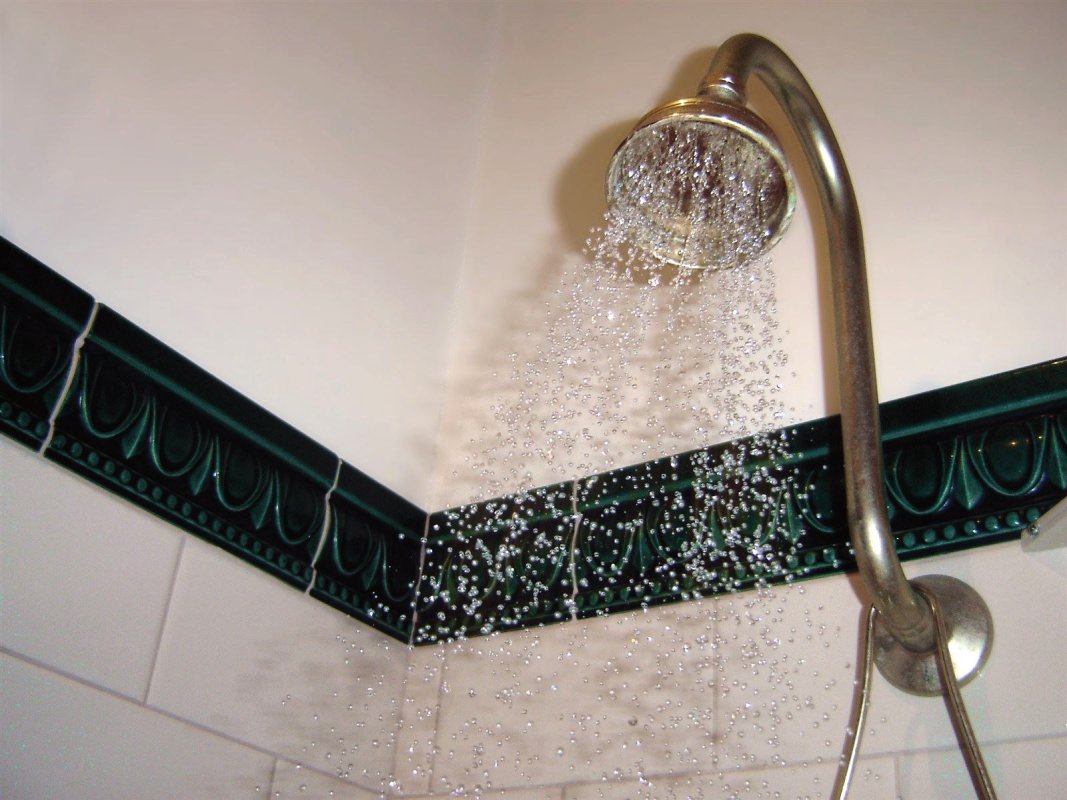 Shower Head
Image Courtesy of Wikimedia Commons
Yesterday, DSBE's CEO followed up on a conversation with the East Palo Alto YMCA's Membership Director, Michelle Webster, by furnishing her with a copy of the letter he had written that branch of the Silicon Valley YMCA back on January 6, 2013 which introduced them to DSBE's second plank of its philanthropic platform (cf.
http://www.dsb-e.com/Homeless-of-East-Palo-Alto.html
.)  He also included a copy of the letter he had written San Mateo County Supervisors Don Horsley and Carol Groom, in their capacities as co-chairs of the HOPE Committee of January 8, 2013, and of the letter he had writen Dr. Faye of One East Palo Alto on January 23, 2013.
Copies of this set of letters were also furnished to Tayischa Deldridge, Homeless Health Advocate/Health Navigator, Ravenswood Center for Health Promotion.
The letter to Faye McNair-Knox, Ph. D., Executive Director of One East Palo Alto Neighborhood Improvement Initiative best argues for this project:
Dear Dr. Faye,
Back in December, on a night when you left work after One East Palo Alto's Annual Membership Meeting, I approached you and said one day I would be soliciting your help in becoming a grant writer.
Since one often learns best by doing, I would like to focus on the effort I cc'ed your organization about recently: generating development funds for YMCA memberships for East Palo Alto's homeless.
DSBE - A California Corporation - and myself are both presently homeless, and having been so for over a year and a half, know too well the deficiencies of our County and City's solutions to the hygiene of their homeless residents.
For a homeless person to be able to get to our centrally located YMCA, bathe, exercise, and socialize daily with the full socio-economic spectrum of our community would do their physical and mental health tremendous good, as well as the public's.
Our governments have lacked the priorities and resources to address this public issue, and have let it fall upon the Catholic charities of our County and upon the resourcefulness of people who by definition lack resources.  It's dysfunctional and the evidence is outside your offices on Bay Road.
The County will be counting the homeless in five days.  We should soon know the updated figure, but it ought to be upwards of 350, with an inclining and accelerating growth curve.
Now seems like an opportune time to solve this issue for the County and our City by approaching private and public agencies for grant monies to afford YMCA memberships.  For that, I look to you and a short list of local and potential mentors for guidance.
I hope this will be the first stage of long-term and fruitful rapport between One East Palo Alto and DSBE as I want to apply the talents I developed as a technical writer in Silicon Valley in part towards development writing for local organizations.  That would make for a natural synergy, given your role as a broker of resources and services to impove our beloved city.
Yours truly,
David Shaw Bass
President & CEO
DSBE expects more substantive progress on this project as a result of this and other information dissemination in its third fiscal quarter of 2012-13.
v. 1.1
(c)_ 2013 DSBE dsb-e.com All Rights Reserved.
DSBE shall help ensure East Palo Alto's homeless benefit from this program as part of its forward-giving philanthropy by working with the County of San Mateo, City of East Palo Alto, Sow2Soul Ministry, Ravenswood Family Health Center, and Project WEHope.
San Francisco, (AP) -- Impoverished Californians, including those who are homeless, soon will be able to get free cellphones and service thanks to the recent expansion of a statewide program.
Two wireless carriers are now offering free phones and monthly plans for 250 minutes and 250 text messages to all those who can prove that they make less than $14,702 a year, or are income eligible.
Before last week, the program only provided free landlines to the needy.  But on Thursday, the California Public Utilities Commission approved two companies' proposals to offer free mobile service funded in part through the Federal Communications Commission's Lifeline program.
Bevan Dufty*, San Francisco's head of homeless initiatives, plans to send staff to low-income housing complexes and shelters in the coming weeks to make sure the city's least fortunate know how to apply.  Dufty and advocates for people experiencing homelessness have been pressing the commission to approve the program for three years, saying that cellphone Lifeline plans have been approved in most other states.
"We are very excited by this," Dufty said.  "It will help people move forward.  It will empower them, and we in San Francisco are going to be a model city for this program."
Romonica Grayson, who lives in the city's Sunnydale public housing project, said having a mobile phone will mean being able to communicate easily with loved ones, and coordinate social events, parent services, and other activities at Sunnydale.
"Everything will be different now," Grayson said as she picked up application information earlier this week.  "I can finally be sure I will be able to get ahold of people to do what I need to do in a timely fashion."
DSBE's CEO has been homeless in East Palo Alto for nearly two years.  During that time, he has been without a working cellphone several times for more than a month while having to traverse its streets on foot before dawn to get breakfast.  Besides the ability to get ahold of people in a timely fashion, which Ms. Grayson rightly praises, he knows the added value of having a working cellphone for personal and public safety by being able to call law enforcement, fire fighters, or an ambulance.
For more information on how you can apply for this service, please
contact DSBE
.
______________
* Bevan Dufty is a former supervisor for San Francisco County, now heading that city's task force on the homeless.
v. 1.1
(c) 2013 DSBE dsb-e.com All Rights Reserved.
/