Shopping Cart
Your Cart is Empty
There was an error with PayPal
Click here to try again
Thank you for your business!
You should be receiving an order confirmation from Paypal shortly.
Exit Shopping Cart
DSBE, A California Corporation
Diversity Gathers Strength (TM)
Image courtesy of Wikimedia Commons
Assurance Wireless, a Virgin Mobile company using Sprint's cell tower network, is a local provider of the FCC and CPUC's Lifeline service for cellphones.  The problem is their service for their Kyocera cellphones is incomplete in East Palo Alto, where a high concentration and percentage of Lifeline qualifying households live.
Assurance Wireless is promoted by the County of San Mateo's Human Services Agency, DSBE, and a number of local NGOs, including the Salvation Army and Project WeHope.
DSBE's efforts to work with Assurance Wireless and Sprint to fulfill their Federal obligations have come up against denials by Sprint of any problems in its service coverage despite their being areas in East Palo Alto where Assurance Wireless' Kyocera cellphones do not work (the Salvation Army's offices along with those of the County's Human Services Agency, for example.)
Exhausting its meager resources, DSBE turns to its County, State, and National levels of representation to use their influence to compel Assurance Wireless to fulfill its obligations to the Federal Lifeline program, for which it has doubtlessly been accepting money in consideration of its contract.
On October 26, Italian writer and historian, Paolo Battaglia, from Modena Italy, will be coming to the Pittsburg Museum to promote his newest book, and research project, "Italian American Country" in partnership with the Library of Congress. 
He will be in Pittsburg, California on Sunday October 26, as part of a 15 city tour of many small towns with Italian heritage.  He will be traveling with a filmmaker and a photographer.  His aim is to visit these small communities that can trace their origins to the Italian immigration.  He would like to meet and interview the descendants of those who, once landed on American shores and ventured into the unknown of the American continent.  His final aim is to produce a documentary, a book and a traveling exhibition that will bring the story back to the same places in which it originated.

The Pittsburg Historical Society has scheduled this presentation from 2:00 PM to 5:00 PM on Sunday afternoon, and if you would like to speak with Mr. Battaglia, about your family and where they came from, and answer some of his questions,   there will be a list so you may schedule a timeframe in which you may speak with him.  

If you are interested, please contact Rosemarie Di Maggio at 

[email protected]

, or 1 925 432 3648.  There is no charge for this event.
DSBE's founder is an individual life member of the Pittsburg Historical Society and intends for DSBF to either maintain a non-profit corporation membership or to have a lifetime membership of its own one day.  The Pittsburg Historical Society is one of the models for the East Palo Alto Museum Association which is in plan for DSBF to incorporate.
DSBE has filed the following complaint with the FCC using its online form 2000F because of the lack of cellphone reception for Assurance Wireless phones in most of East Palo Alto, which its Philanthropy Department has been working to promote.
The Kyocera cellphone provided to me by Assurance Wireless under the FCC's LifeLine program for 1 650 906 3344 does not work in most all of East Palo Alto, a city with a high concentration of eligible recipients for your program. 
Ironically, the cellphone works better in neighboring Palo Alto, Menlo Park, and Atherton, which are significanly wealthier. I would think Assurance Wireless is being reimbursed by our Federal government to provide this "free service" (which should necessarily have costs associated with it) but evidently hasn't invested this enough in cell tower infrastructure to handle the East Palo Alto market. 
My complaints to them have gone unresolved. Hopefully, you will be able to encourage them to fulfill their contract with you in providing this service to myself and other residents of East Palo Alto.
Thanking you in advance. 
David Shaw Bass,
President & CEO, DSBE,
(Republished without permission from InMenlo.com)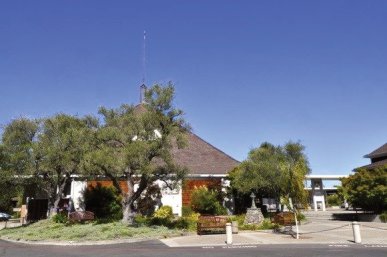 St. Bede's Episcopal Church, Menlo Park
Image (c) 2014 Linda Hubbard for InMenlo
St. Bede's
semi-annual rummage sale offers clothes, shoes, books, CDs, household items, toys, knickknacks, craft items and more — you never know what treasures you'll find — plus free refreshments. The church promises prices that are famously low and friendly volunteers to help you find what you are looking for.The sale takes place in Lehman Hall, the first building on right as you enter the church parking lot off Monte Rosa Dr., on the south side of Sand Hill Road, from 11:00 am to 2:00 pm.
No early birds please: There is a 12-step meeting in the Hall until about 10:30am, but you are welcome to sit in the courtyard and enjoy lemonade or coffee until the sale opens.
All sales will help fund an annual
Global AIDS Interfaith Alliance
nursing scholarship in Malawi, which provides tuition, books, supplies and a stipend to a young woman. She commits to serving an equal number of years in the country — thousands may be helped by her care. Any funds above $1,300 ($600 has already been raised) will benefit local nonprofits, including
Ecumenical Hunger Project
.
(Our CEO is a member of St. Bede's, and several of his fellow parishiners are to be among the regifted stockholders of DSBE. Besides supporting his church, this auction is especially dear to him because he first became aware of Malawi and its potential from a presentation by a member of GAIA to the members of St. Bede's who'd gathered for a simple supper in Lehman Hall. The corporations long-range plans for Namibia and then Malawi were inspired by this talk's insights.
So long as he's been homeless, our CEO has also been a benefiary of the Ecumenical Hunger Program's services in East Palo Alto.)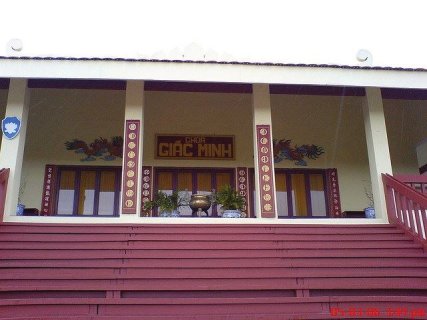 Central Incense Brazier, Chua Giac Minh
After praying here this morning, our CEO took note of the following appeal for volunteers.  Two days before, he had observed and spoken with a gentleman who had scaled the fence of the Pagoda's grounds.  He acted out of concern for the safety of its monks, nuns, and sanctity.  Fortunately, the gentleman and his family simply came from Modesto to purchase tofu from the temple and ask the nuns to pray for his daughter, who is recovering from surgery at Stanford Hospital.
Our CEO prayed for her full recovery, longevity, and happiness -- endorsing the following public announcement:
Buddhist volunteers are needed to visit with Buddhist patients at Stanford Hospital in Palo Alto.  The only requirement is that you have compassion and can speak English (bilingual in an Asian language is a big plus.) There will be a single day (6 hours) training session on Saturday, October 19.  In addition, there will be a few on-line modules to complete, blood test screening, background check, and on-the-job mentoring by three experienced volunteers.
For more information and/or an application form, please contact Don S. Gee at 1 408 942 1706 or [email protected]
Namo Amitabha.

Image Courtesy of Wikipedia
Community children and adults will help design the new playground on Wednesday, June 18, 2014.  There will be a site visit from 3:30 p.m. to 4:30 p.m. followed by a Kids' Design Workshop from 4:30 p.m. to 5:30 p.m. and an Adults' Design Workshop from 5:30 p.m. to 8:00 p.m. which our CEO and Public Relations Director has committed to volunteering his and DSBE's time to. 
The designed playground will be built by community,
KaBOOM!
, and
Coupons.com
volunteers on Wednesday, August 20, 2014 at 8:00 a.m..
v. 1.1
DSBE's Director of Public Relations arrived an hour late to yesterday's Rotary Club meeting at the YMCA, which had begun at 7:00 p.m..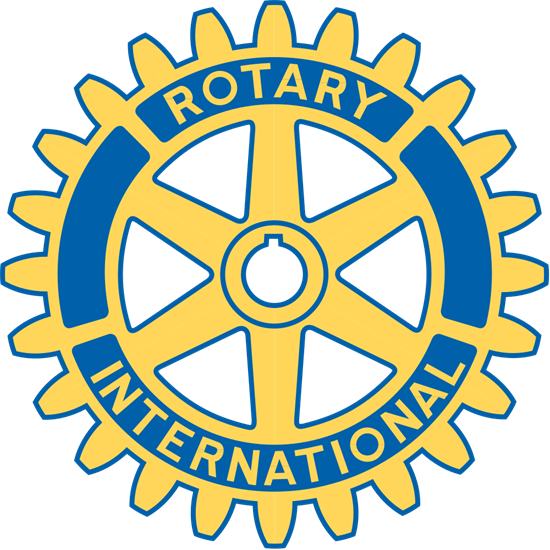 Luckily, he arrived in time to listen to the speaker, a former resident of East Palo Alto who lived in a house on Donohoe Street in 1963, talk about Rotary International's efforts to eradicate polio in Nigeria.  The speaker was also a former District Governor for our Rotary district.
Rotary International, along with the World Health Organization, the Center for Disease Control, UNICEF, and increasingly the Gates Foundation, has been committed to the global eradication of polio.
The presentation on Nigeria was of interest to DSBE because of its plans to expand to
Namibia
,
Malawi
, and
Viet Nam
, where polio may not yet be eradicated.  Poverty, health care infrastructure, and sanitation will likely pose similar challenges in parts of those countries, particularly the sub-Saharan ones.
The speaker touched upon the religious opposition to immunizations among some conservative Muslims.  It was also shown in his slide as Pakistan and Somalia have the highest numbers in cases worldwide.  This could be a factor for Rotary International's efforts in Malawi, where 40% of the population in Muslim (but without the level of bloodshed one finds in Nigeria,) which DSBE would want to support, if polio has not been eradicated by the time it gets to
Blantyre
.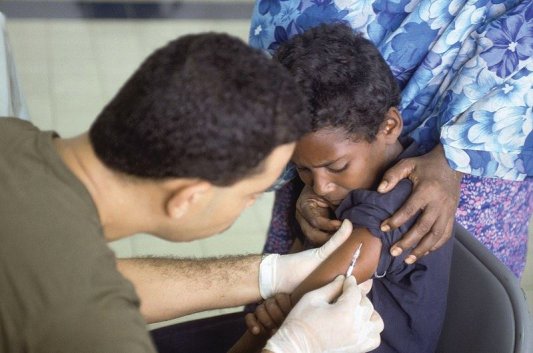 Somali Boy Recieving Being Injected with the Polio Vaccine
Image Courtesy of Wikimedia Commons
(Our PR Director was formerly the Outreach Liason of
a Sunni mosque
, and is familiar with this reticence in discussions he had had in the brothers prayer hall after having had his annual flu shot.  Some Muslims believe it is contrary to the will of Allah, and therefore haram.  Our PR Director was a progressive Muslim whose parents taught him to get his flu shots each year. Few brothers agreed with him.)
Given how polio's been eradicated in the U.S., DSBE does not plan to take an active interest in this issue until it expands to Namibia and joins the
Rotary Club of Windhoek
.  For now it is a very sympathetic and compassionate observor of the progress made to eliminate this horrible disease.
v. 1.0
(c) 2014 DSBE dsb-e.com All Rights Reserved.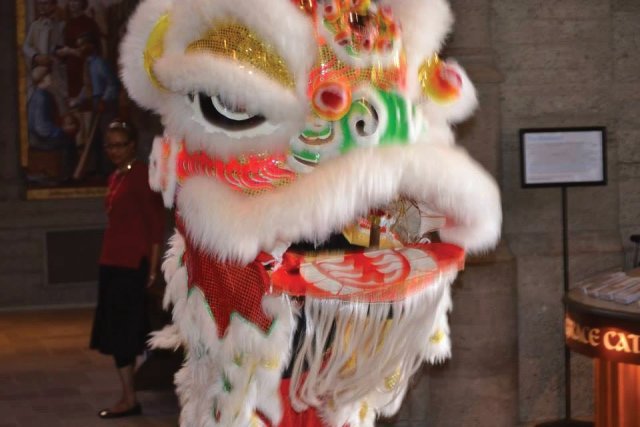 Tiger in Grace Cathedral, Chinese New Year's, 2013
Image (c) 2013 Grace Cathedral
DSBE's immediate goals for the coming year include getting its affairs in order with the Internal Revenue Service, the Franchise Tax Board, the Secretary of State, and the Board of Equalization.  It's license with the City of East Palo Alto is already in the process of being renewed.
Besides the required paperwork, this will require additional capital.  The primary sources for this shall be income from its
Legal
and
Sauber Janitorial Services
Divisions, judgements from lawsuits in its favor, and additional funding from its founder.
DSBE will then primarily focus upon the development of those two divisions, Legal and Sauber Janitorial, as it amasses enough capital  this year to self-finance development of some of its other divisions next year.
It is hoped the
Training Services
division will be able to begin offering the Mental Health First Aid law enforcement module in 2014 to local law enforcement and emergency response organizations. 
Accounting Services
may also begin to be offered by the end of 2014 to its short-term target market of East Palo Alto based non-profits, providing DSBE has adequate resources.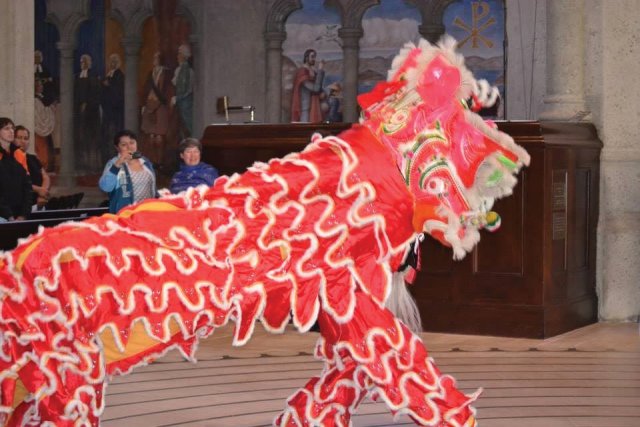 A Tiger in the Cathedral
Image (c) 2013 Grace Cathedral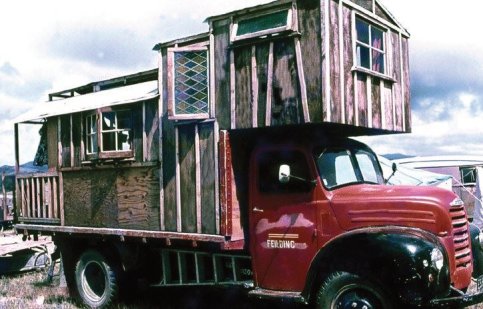 At Nambassa, 1978
DSBE is committed to safeguarding and improving the conditions of East Palo Alto's homeless while striving to house and lift them up out of their condition.
Defending the fragility of East Palo Alto and San Mateo County's resources and service systems for our city's homeless ensues from this philanthropic stance.
The seriousness of this position is shown in how DSBE's Founder and CEO did NOT sue Project WEHope over his wrongful eviction from its and the city's only shelter despite a Stanford Law School lecturer outlining his lawsuit's arguments.  He preferred not to take a penny from the shelter's operations for himself and instead lobby for the shelter to redress its safety hazards and building code violations to improve conditions for its residents.
Palo Alto's efforts to evict their homeless by making it illegal to sleep in vehicles and to use their Cubberley Center after 10:30 p.m. will push over their city and county borders and into our impoverished and burdened municipality.  This threatens to overwelm what our CEO sacrificed to sustain and improve.
This further recalls Nevada's busing and dumping some of its psychiatric patients onto San Francisco for which that city's attorney Dennis Herrera  is now considering a class action lawsuit against Nevada's  conduct for their Attorney General Catherine Masto.
DSBE will be suggesting to San Mateo County's General Counsel that he in coordination with the City of East Palo Alto's City Attorney demonstrate to Palo Alto's City Attorney their willingness and preparedness to file suit against the City of Palo Alto to recoup the economic impact of their displacement of their homeless who would seek refuge in our city.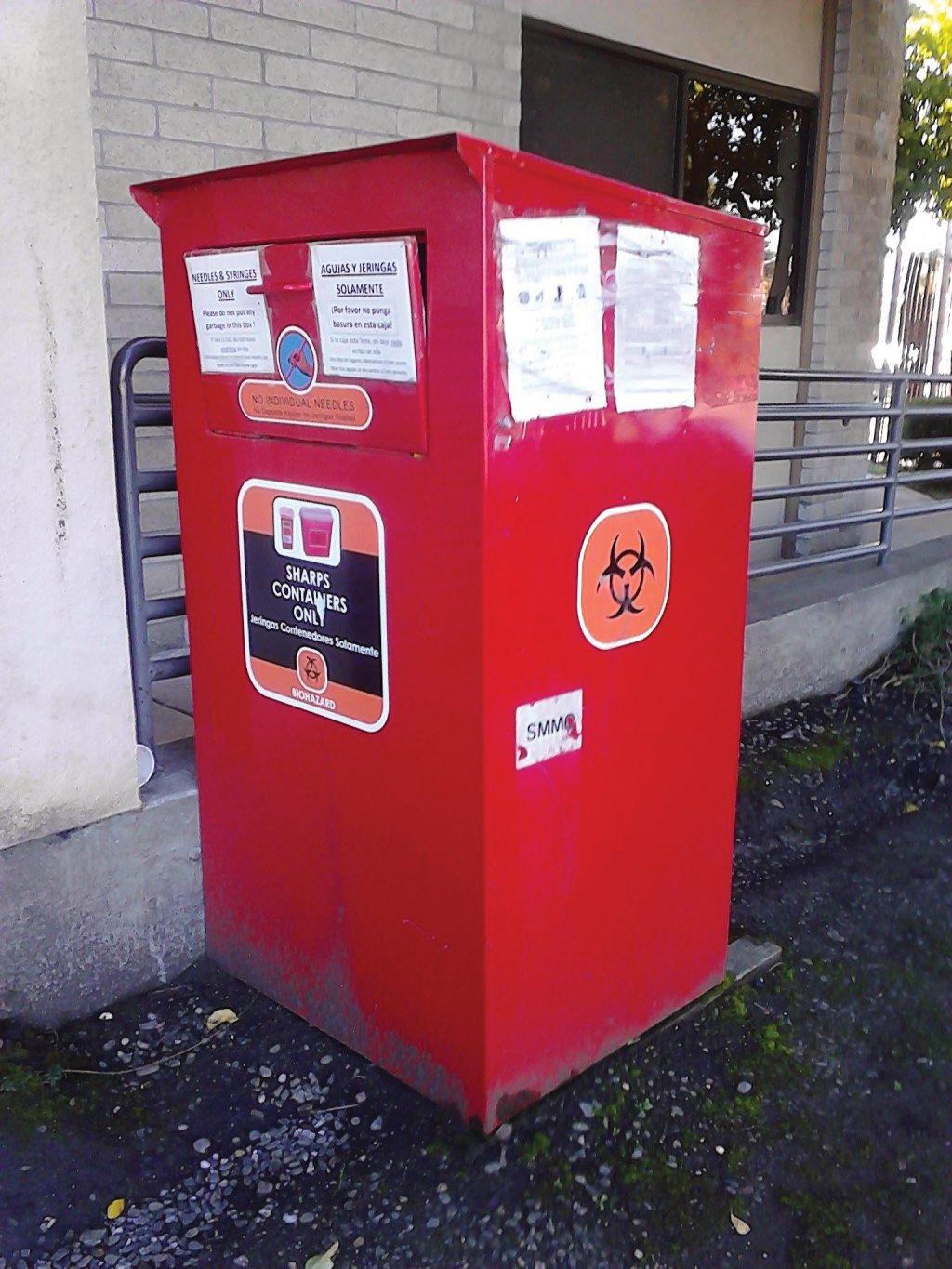 Used Needlle Collection Box, Fair Oaks Clinic
Image (c) 2013 DSBE dsb-e.com All Rights Reserved.
Back on July 10th, our Director of Public Relations went to pick up his bipolar medication from the Ravenswood Family Health Center in East Palo Alto.
While the Health Center used to dispense medications, this had been taken over by Anchor Pharmacy in Redwood City about two years ago, creating a potential hardship for our Public Relations Director and other impoverished East Palo Alto residents.
To express his elation, and slip in a few words about two planks of DSBE's lobbying efforts, he wrote the following letter on a comment form which was entitled "Ravenswood Cares."
"1. I want to commend the Center's Board of Directors and Executive Staff for bringing prescription dispensary back to East Palo Alto.  For some of us, including myself, getting to Anchor Pharmacy has been a logistical hardship -- particularly when our City's shuttle did not have a route reaching there (personally, I walked from town and back to be certain my prescription for Divalproex ER was filled.)
"2. Please put me in touch with the best person or people in your organization with whom I may lobby for the inclusion of an unused medications and a used needles disposal facility in your planned new clinic."
This morning, as he sat down to lunch at the "company lunchroom" of St. Anthony's Dining Room in Menlo Park, he was phoned by Kitty Benedict on behalf of the Clinic so she could better understand his points.
DSBE would like to again thank the Ravenswood Family Health Center for taking its suggestions seriously, and looks forwards to continuing its lobbying efforts at realizing both an unused medication and used needles collection facilities to be included in the planned renovation of the Clinic for the better health of our community and environment.
/