Shopping Cart
Your Cart is Empty
There was an error with PayPal
Click here to try again
Thank you for your business!
You should be receiving an order confirmation from Paypal shortly.
Exit Shopping Cart
DSBE, A California Corporation
Diversity Gathers Strength (TM)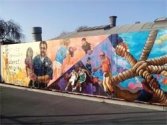 S.T.R.I.V.E.
(Service, Teamwork, Respect, Integrity, Vision, and Excellence)
Mural at East Palo Alto Police Department Headquarters
Image (c) 2014 DSBE dsb-e.com All Rights Reserved.
The East Palo Alto Police Department's Community Beat meeting schedule for June, 2014 is as follows.
Beat One and Beat Four
Date: Thursday, June 19, 2014
Time: 06:30 pm – 08:00 pm
Location: Community Room at City Hall
(2415 University Avenue, EPA, CA 94303)
Beat Two
Date: Thursday, June 5, 2014
Time: 06:30 pm – 08:00 pm
Location: Ecumenical Hunger Program
(2411 Pulgas Avenue, EPA, CA 94303)

Beat Three
Date: Wednesday, June 11, 2014
Time: 06:30 pm – 08:00 pm
Location: Palo Mobile Estates
(1885 E. Bayshore Road, EPA, CA 94303)
The Crime Prevention Newsletter will be available on the City website.  For more details, contact the East Palo Alto Police Department at 1 650 853 3160.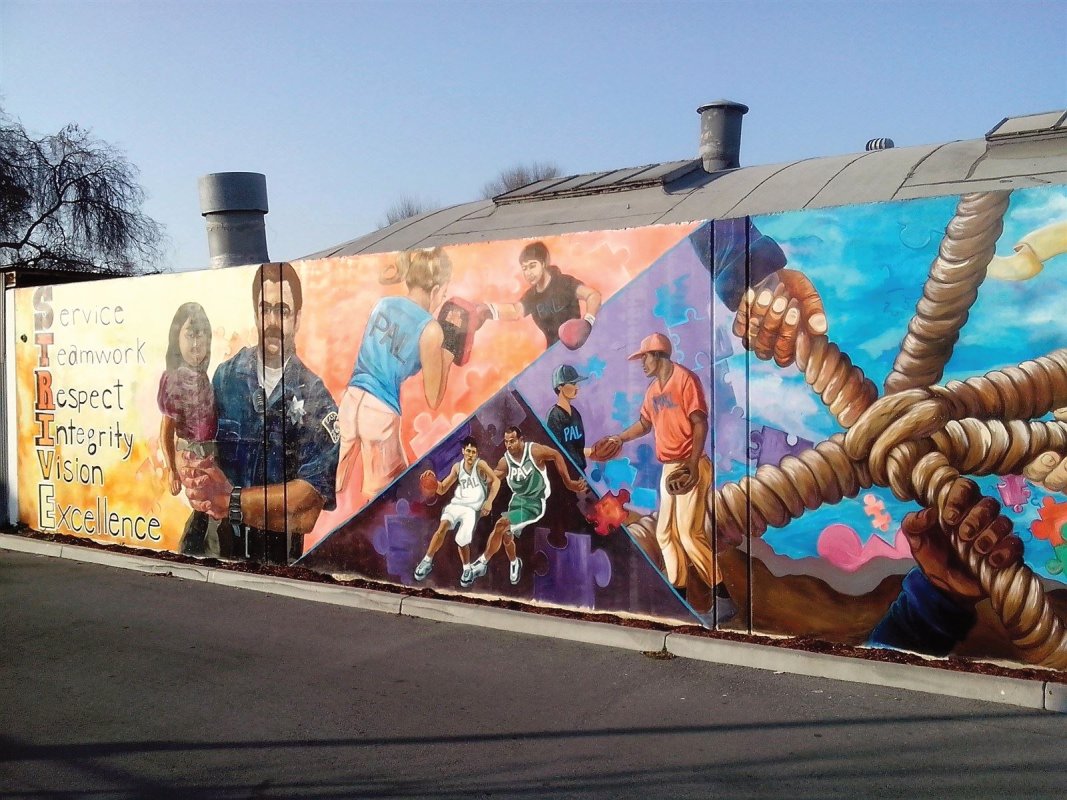 STRIVE
Service, Teamwork, Respect, Integrity, Vision, and Excellence
Mural Outside East Palo Alto Police Department Headquarters
Image (c) 2014 DSBE dsb-e.com All Rights Reserved
DSBE is committed to working with the East Palo Alto Police Department to support its efforts in enforcing our laws and reducing the crime in our community.
Our Director of Public Relations, David Shaw Bass, attends the Department's Community Beat Meetings conducted by its Community Services Officer, Elizabeth Lam, so as to provide observations of concern from DSBE to the Department.
The Market Intelligence division also makes pro bono labor contributions to National, State, County, and Civic government agencies and remains committed to these efforts when in line with the corporation's objectives, both philanthropic and for-profit.
DSBE seeks to displace the existing illicit drug industry in East Palo Alto with legitimate work for its citizens, thereby lifting up our people from their bondage to deadly addictions and our taxable revenue for good government and city's economic stimulus.  Working closely with the EPAPD will advance this corporate goal.
v. 1.1
(c) 2014 DSBE dsb-e.com All Rights Reserved.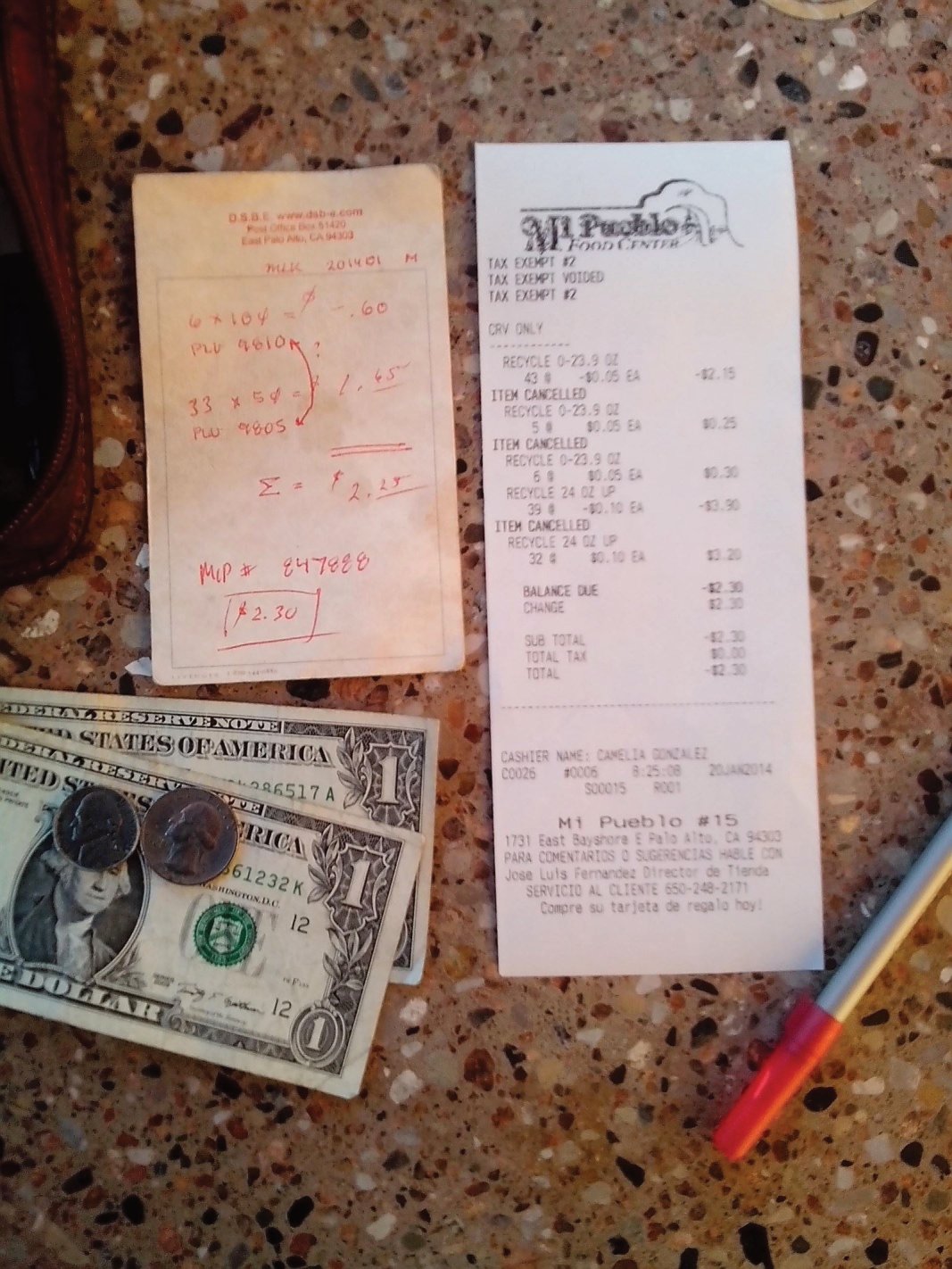 Image (c) 2014 DSBE dsb-e.com All Rights Reserved
Mi Pueblo Foods of San Jose's East Palo Alto store pays cash for recyclable bottles and cans, as shown by the receipts in these photos.
They have been legally obliged to do so by CalRecycle (the State of California's Department of Conservation, Division of Beverage Container Recycling) since December 21, 2012.  However, very few people in East Palo Alto or our neighboring citys and towns know this.
This is in large part due to Mi Pueblo's refusal to comply with CalRecycle's regulations.  They have never posted the mandated signage which would let its patrons know they pay cash for bottles and cans.  They don't pay for CRV containers during all normal business hours, as required by State regulations.  As a result, people in East Palo Alto either throw potential money away in the trash, or they pay needless money and time to take their recyclables out of their hometown to get paid -- all because Mi Pueblo won't obey California's laws.
Mi Pueblo is well aware of these obligations.  The State of California gave them due notice, by certified letters well in advance of December 21, 2012.  DSBE's Sauber Janitorial Services division has also told them many times, and attempted to negotiate a solution with rePLANET for Mi Pueblo so they could stay out of the recycling business, which they clearly don't want to be in.
These efforts haven't been strong enough to date.  People in and around East Palo Alto remain unserved by CalRecycle's mandates.  DSBE's intentions are to sue Mi Pueblo for the recovery of its needless costs of business, and then open a class action lawsuit to the community through its Legal Services Division.  Concurrently, it is escalating its pressure upon the City, County, and State governments to correct Mi Pueblo's non-compliance.
When it can afford to, DSBE's Sauber Janitorial Services division will open a recycling center in East Palo Alto, by which Mi Pueblo could lawfully secure an exemption as it had years ago when the East Palo Alto Recycle Center was open for business.  For now, Mi Pueblo is exempting itself by its contempt for the community of East Palo Alto and the State of California.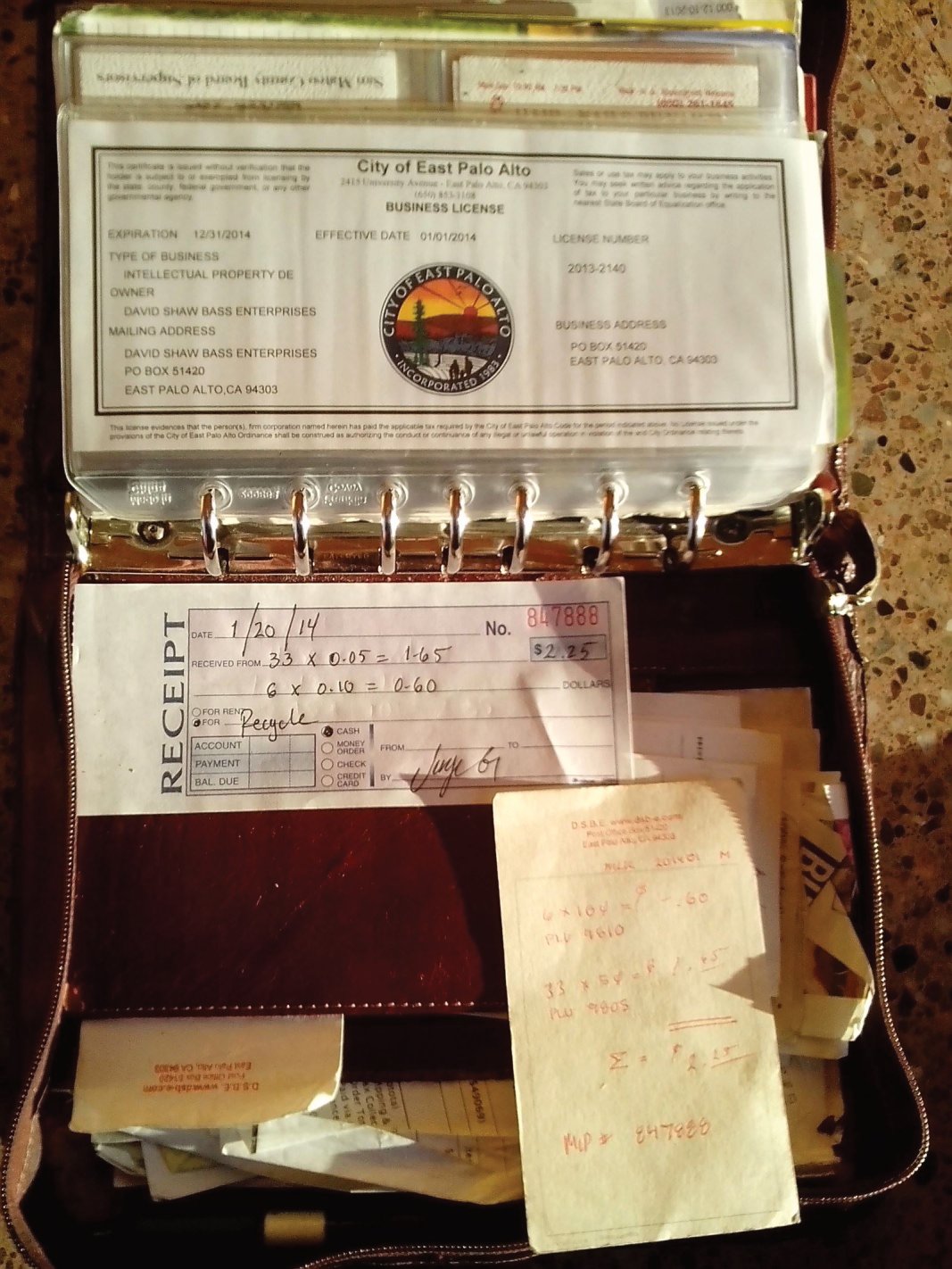 Image (c) 2014 DSBE dsb-e.com All Rights Reserved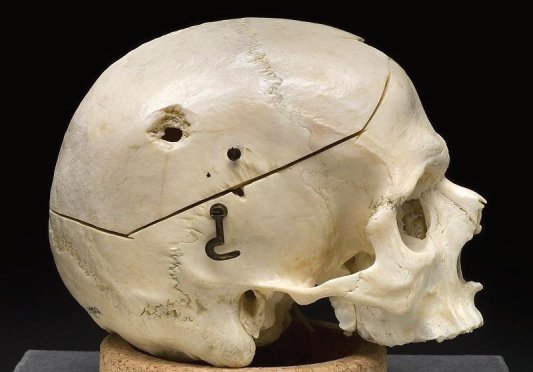 Shot to the Skull
Image Courtesy of Wikimedia Commons
On New Year's Eve, our CEO walked across town to the East Palo Alto's 7-11, admiring the fireworks from
Whiskey Gulch
and listening to the celebratory gunfire with concern.

University Circle, Built on the Bones of Whiskey Gultch, East Palo Alto
Image Courtesy of Wikipedia
Justifiably, as one of those gunshots misfired, critically wounding the celebrant.
Sergeant Liu prepared this press release from the East Palo Alto Police Department.
December 31, 2013 – At approximately 9:07 PM, East Palo Alto Police responded to an address on the 900 block of Bay Road for the report of a shooting victim. Police found a 26 year old male East Palo Alto resident suffering from a severe gunshot wound to his head. Paramedics rendered immediate aid to the victim and quickly transported him to a local hospital for additional treatment. At this time, the victim is in critical condition.
During further investigation, police learned that the victim had been consuming alcoholic beverages in addition to handling his loaded firearm. The investigation at this point shows the victim accidentally shot himself in his head. All witnesses or people with knowledge of this incident are requested to contact us via any of the following means:  East Palo Alto Police Dispatch 650-321-1112  Send an anonymous email to
[email protected]
 Send an anonymous text from your cell phone to 650-409-6792  Leave an anonymous voice mail by calling 650-409-6792
DSBE's CEO spoke with a close friend of the 26 year old.  He didn't believe his friend had meant to harm himself or anyone else.  He'd simply wanted to celebrate the birth of 2014 with his homeboys.
It's hoped and prayed for he'll survive his mistake and in all events be a testament to the importance of properly, which includes soberly, handling firearms.
v. 1.0
(c) 2014 DSBE dsb-e.com All Rights Reserved.
Our founder would always buy his Christmas cards during the clearance sales immediately after the previous Christmas, thereby getting the best quality cards at deeply discounted prices.  So for him to keep his eyes out for next year's image for DSBE's Christmas cards before the
Epiphany
arrived just fit.  This is what he found.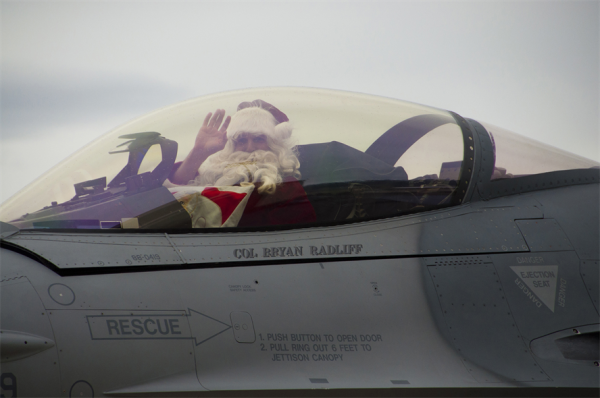 Santa, Jet Fighter Pilot
Image (c) 2013 and Courtesy of the U.S. Air Force
The U.S. Air Force officially approved DSBE's use of this image in its tweet from
@USAirForce
to
@DSBE_Inc
of December 28, 2013.  Look for it in corporate collateral in Q4 2014 from
DSBE Legal Services
.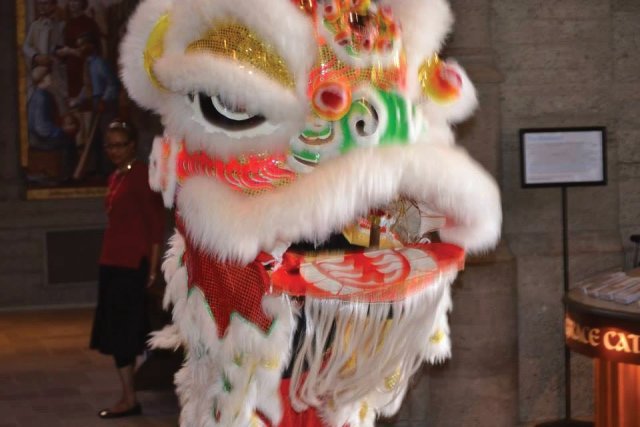 Tiger in Grace Cathedral, Chinese New Year's, 2013
Image (c) 2013 Grace Cathedral
DSBE's immediate goals for the coming year include getting its affairs in order with the Internal Revenue Service, the Franchise Tax Board, the Secretary of State, and the Board of Equalization.  It's license with the City of East Palo Alto is already in the process of being renewed.
Besides the required paperwork, this will require additional capital.  The primary sources for this shall be income from its
Legal
and
Sauber Janitorial Services
Divisions, judgements from lawsuits in its favor, and additional funding from its founder.
DSBE will then primarily focus upon the development of those two divisions, Legal and Sauber Janitorial, as it amasses enough capital  this year to self-finance development of some of its other divisions next year.
It is hoped the
Training Services
division will be able to begin offering the Mental Health First Aid law enforcement module in 2014 to local law enforcement and emergency response organizations. 
Accounting Services
may also begin to be offered by the end of 2014 to its short-term target market of East Palo Alto based non-profits, providing DSBE has adequate resources.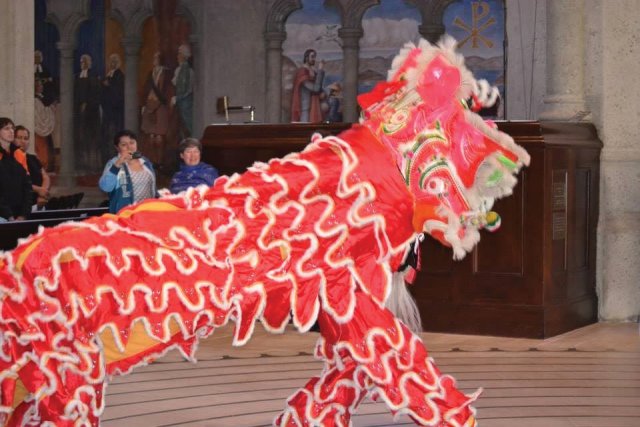 A Tiger in the Cathedral
Image (c) 2013 Grace Cathedral
The Palo Alto Main Post Office
Image by Denise R on Yelp
DSBE's application for a business license with the City of East Palo Alto raised some challenging questions, as the City's form and regulations presuppose any business to have a physical address.
But in the case of a person who is homeless, but running a business as lawfully as they possibly can, and of a homeless corporation, which is a legal person itself, there is no physical address to say the business is operating out of.
Our CEO's suggestion was to use the same address the County of San Mateo uses for him, both for welfare and voting roll purposes: the County Government Building, which is the City of East Palo Alto Government Center at 2415 University Avenue in East Palo Alto.
For if a physical address were insisted upon, this one has the best arguments in its favor.  There should also have been no question as to the building's compliance with the City's and Menlo Park Fire Protection Districts safety codes and regulations, which would preclude any issues there.
It further underscores the truth that the East Palo Alto Library is where the corporation has already conducted most of its business and in which it has primarily been developed, alongside the McDonald's next door at University and Bay.
The City could have reservations about any liability, however.  Their suggestion of positing its physical address at the Palo Alto Main Post Office, where the corporation has its mailbox averts those.
In a face-to-face meeting with Edmund Suen, Director of Finance for the City of East Palo Alto, Edmund and David Shaw Bass, DSBE's CEO, were able to discuss the issues.  Edmund verbally approved the application, but as a commercial license rather than a home-based business one, and with the U.S. post office box address, despite its being outside the city limits.
The city of East Palo Alto does not have U.S. Post Office boxes.  It has always been served by the Palo Alto Main post office with a sub-station at University and Bay which has no boxes.  There are no private providers of post office boxes, such as a UPS Store, either within city limits.  One of the things which DSBE's CEO did when he was in residence at the Warming Shelter at 1848 Bay Road was to install a mailbox and assure both his and another homeless resident's mail was delivered there (this is done in other shelters; Project WEHope has since removed the mailbox.)
DSBE's check for $122 has yet to clear the bank.  Edmund said the application would be "in process."  The City's 30th anniversary (which is also months after the 30th anniversary of when DSBE's CEO first lived in East Palo Alto at his in-laws, the Nguyens) is this weekend.  Its processing could be slowed down by the workload on Edmund's assistant, Ana Torres's, desk.
v. 1.0
/