Shopping Cart
Your Cart is Empty
There was an error with PayPal
Click here to try again
Thank you for your business!
You should be receiving an order confirmation from Paypal shortly.
Exit Shopping Cart
DSBE, A California Corporation
Diversity Gathers Strength (TM)

Image Courtesy of Wikipedia
Community children and adults will help design the new playground on Wednesday, June 18, 2014.  There will be a site visit from 3:30 p.m. to 4:30 p.m. followed by a Kids' Design Workshop from 4:30 p.m. to 5:30 p.m. and an Adults' Design Workshop from 5:30 p.m. to 8:00 p.m. which our CEO and Public Relations Director has committed to volunteering his and DSBE's time to. 
The designed playground will be built by community,
KaBOOM!
, and
Coupons.com
volunteers on Wednesday, August 20, 2014 at 8:00 a.m..
v. 1.1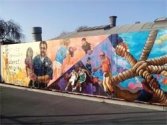 S.T.R.I.V.E.
(Service, Teamwork, Respect, Integrity, Vision, and Excellence)
Mural at East Palo Alto Police Department Headquarters
Image (c) 2014 DSBE dsb-e.com All Rights Reserved.
The East Palo Alto Police Department's Community Beat meeting schedule for June, 2014 is as follows.
Beat One and Beat Four
Date: Thursday, June 19, 2014
Time: 06:30 pm – 08:00 pm
Location: Community Room at City Hall
(2415 University Avenue, EPA, CA 94303)
Beat Two
Date: Thursday, June 5, 2014
Time: 06:30 pm – 08:00 pm
Location: Ecumenical Hunger Program
(2411 Pulgas Avenue, EPA, CA 94303)

Beat Three
Date: Wednesday, June 11, 2014
Time: 06:30 pm – 08:00 pm
Location: Palo Mobile Estates
(1885 E. Bayshore Road, EPA, CA 94303)
The Crime Prevention Newsletter will be available on the City website.  For more details, contact the East Palo Alto Police Department at 1 650 853 3160. 
DSBE's Director of Public Relations arrived an hour late to yesterday's Rotary Club meeting at the YMCA, which had begun at 7:00 p.m..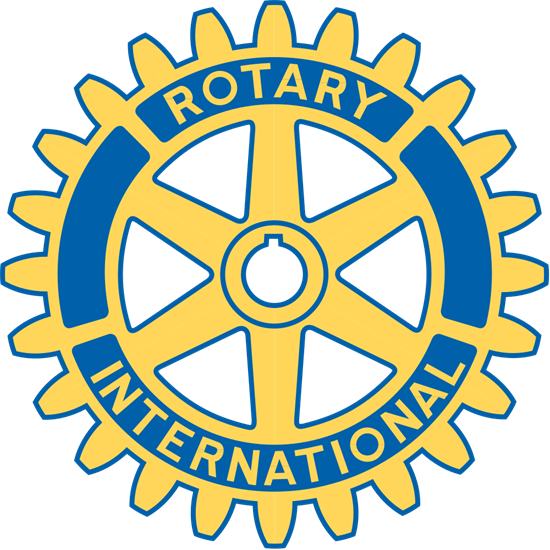 Luckily, he arrived in time to listen to the speaker, a former resident of East Palo Alto who lived in a house on Donohoe Street in 1963, talk about Rotary International's efforts to eradicate polio in Nigeria.  The speaker was also a former District Governor for our Rotary district.
Rotary International, along with the World Health Organization, the Center for Disease Control, UNICEF, and increasingly the Gates Foundation, has been committed to the global eradication of polio.
The presentation on Nigeria was of interest to DSBE because of its plans to expand to
Namibia
,
Malawi
, and
Viet Nam
, where polio may not yet be eradicated.  Poverty, health care infrastructure, and sanitation will likely pose similar challenges in parts of those countries, particularly the sub-Saharan ones.
The speaker touched upon the religious opposition to immunizations among some conservative Muslims.  It was also shown in his slide as Pakistan and Somalia have the highest numbers in cases worldwide.  This could be a factor for Rotary International's efforts in Malawi, where 40% of the population in Muslim (but without the level of bloodshed one finds in Nigeria,) which DSBE would want to support, if polio has not been eradicated by the time it gets to
Blantyre
.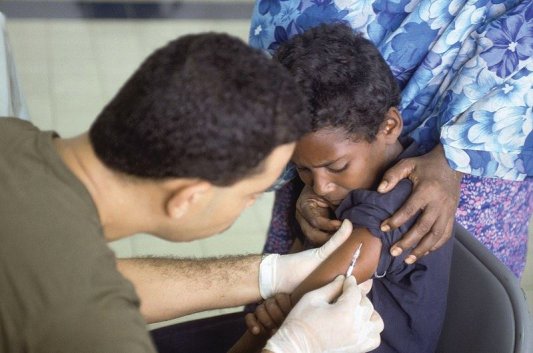 Somali Boy Recieving Being Injected with the Polio Vaccine
Image Courtesy of Wikimedia Commons
(Our PR Director was formerly the Outreach Liason of
a Sunni mosque
, and is familiar with this reticence in discussions he had had in the brothers prayer hall after having had his annual flu shot.  Some Muslims believe it is contrary to the will of Allah, and therefore haram.  Our PR Director was a progressive Muslim whose parents taught him to get his flu shots each year. Few brothers agreed with him.)
Given how polio's been eradicated in the U.S., DSBE does not plan to take an active interest in this issue until it expands to Namibia and joins the
Rotary Club of Windhoek
.  For now it is a very sympathetic and compassionate observor of the progress made to eliminate this horrible disease.
v. 1.0
(c) 2014 DSBE dsb-e.com All Rights Reserved.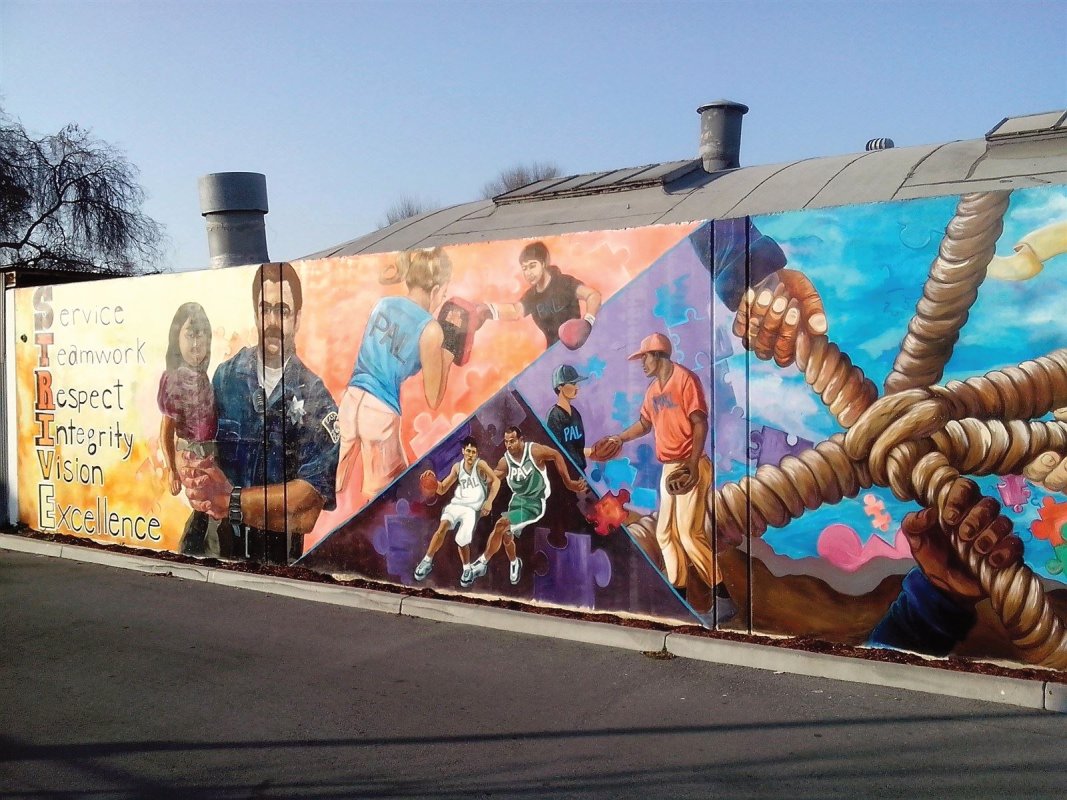 STRIVE
Service, Teamwork, Respect, Integrity, Vision, and Excellence
Mural Outside East Palo Alto Police Department Headquarters
Image (c) 2014 DSBE dsb-e.com All Rights Reserved
DSBE is committed to working with the East Palo Alto Police Department to support its efforts in enforcing our laws and reducing the crime in our community.
Our Director of Public Relations, David Shaw Bass, attends the Department's Community Beat Meetings conducted by its Community Services Officer, Elizabeth Lam, so as to provide observations of concern from DSBE to the Department.
The Market Intelligence division also makes pro bono labor contributions to National, State, County, and Civic government agencies and remains committed to these efforts when in line with the corporation's objectives, both philanthropic and for-profit.
DSBE seeks to displace the existing illicit drug industry in East Palo Alto with legitimate work for its citizens, thereby lifting up our people from their bondage to deadly addictions and our taxable revenue for good government and city's economic stimulus.  Working closely with the EPAPD will advance this corporate goal.
v. 1.1
(c) 2014 DSBE dsb-e.com All Rights Reserved.
Our founder would always buy his Christmas cards during the clearance sales immediately after the previous Christmas, thereby getting the best quality cards at deeply discounted prices.  So for him to keep his eyes out for next year's image for DSBE's Christmas cards before the
Epiphany
arrived just fit.  This is what he found.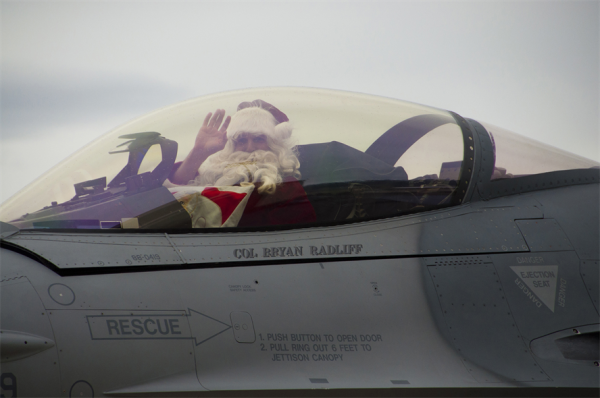 Santa, Jet Fighter Pilot
Image (c) 2013 and Courtesy of the U.S. Air Force
The U.S. Air Force officially approved DSBE's use of this image in its tweet from
@USAirForce
to
@DSBE_Inc
of December 28, 2013.  Look for it in corporate collateral in Q4 2014 from
DSBE Legal Services
.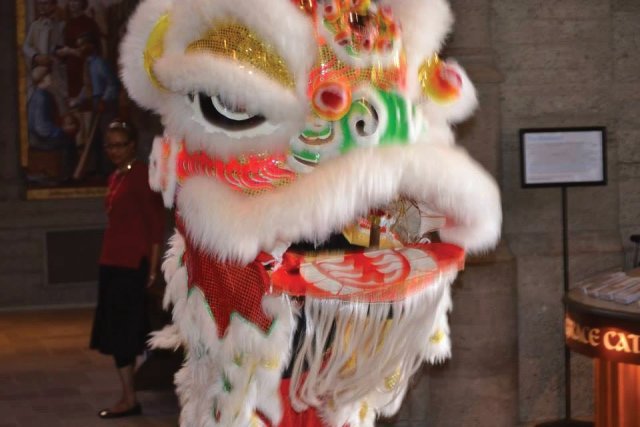 Tiger in Grace Cathedral, Chinese New Year's, 2013
Image (c) 2013 Grace Cathedral
DSBE's immediate goals for the coming year include getting its affairs in order with the Internal Revenue Service, the Franchise Tax Board, the Secretary of State, and the Board of Equalization.  It's license with the City of East Palo Alto is already in the process of being renewed.
Besides the required paperwork, this will require additional capital.  The primary sources for this shall be income from its
Legal
and
Sauber Janitorial Services
Divisions, judgements from lawsuits in its favor, and additional funding from its founder.
DSBE will then primarily focus upon the development of those two divisions, Legal and Sauber Janitorial, as it amasses enough capital  this year to self-finance development of some of its other divisions next year.
It is hoped the
Training Services
division will be able to begin offering the Mental Health First Aid law enforcement module in 2014 to local law enforcement and emergency response organizations. 
Accounting Services
may also begin to be offered by the end of 2014 to its short-term target market of East Palo Alto based non-profits, providing DSBE has adequate resources.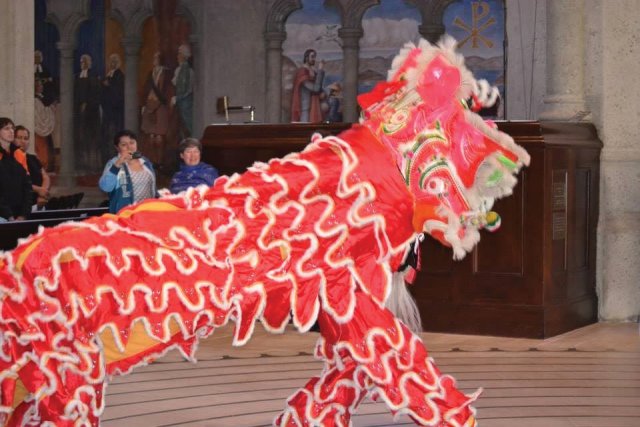 A Tiger in the Cathedral
Image (c) 2013 Grace Cathedral
/