Shopping Cart
Your Cart is Empty
There was an error with PayPal
Click here to try again
Thank you for your business!
You should be receiving an order confirmation from Paypal shortly.
Exit Shopping Cart
DSBE, A California Corporation
Diversity Gathers Strength (TM)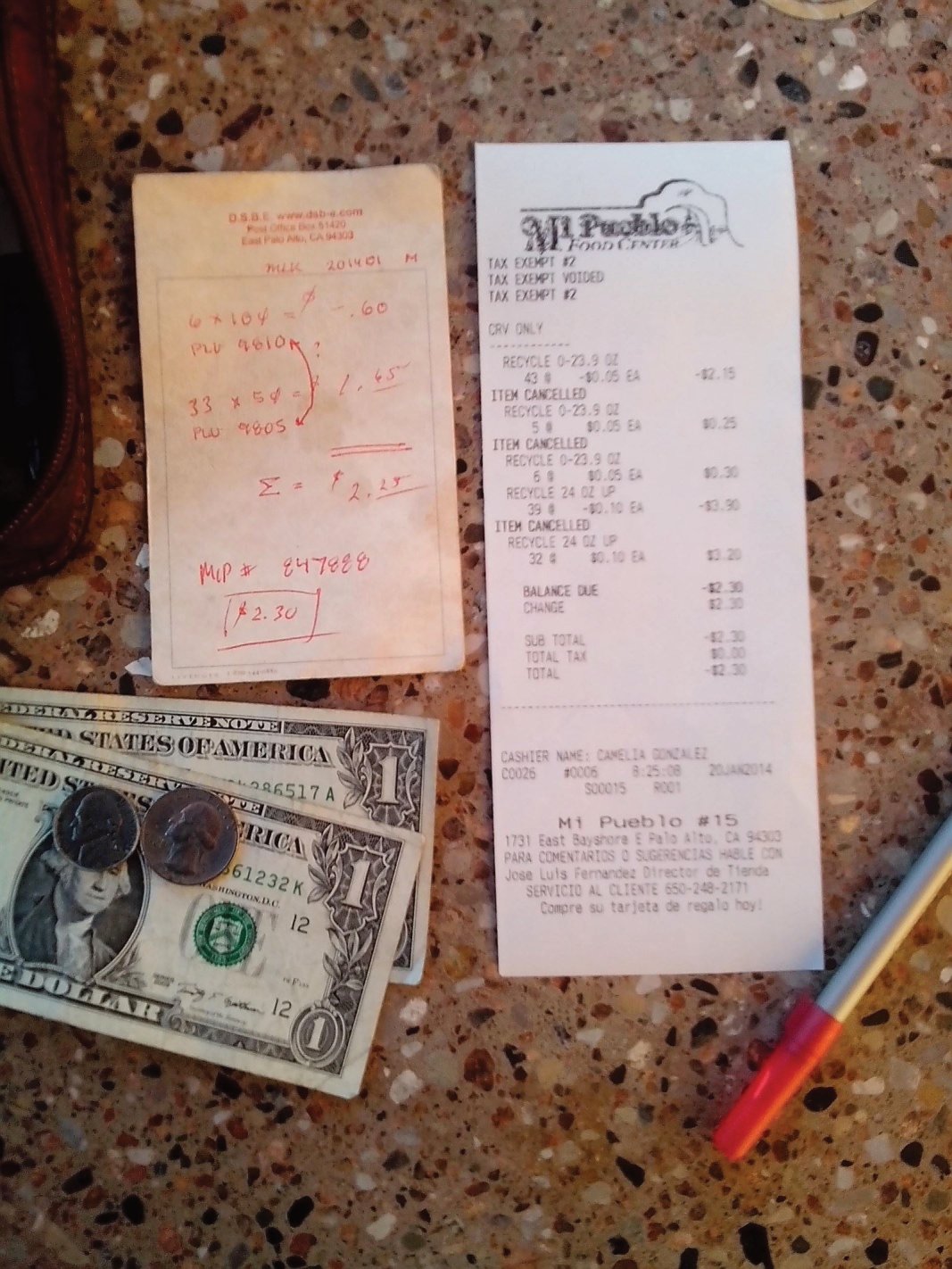 Image (c) 2014 DSBE dsb-e.com All Rights Reserved
Mi Pueblo Foods of San Jose's East Palo Alto store pays cash for recyclable bottles and cans, as shown by the receipts in these photos.
They have been legally obliged to do so by CalRecycle (the State of California's Department of Conservation, Division of Beverage Container Recycling) since December 21, 2012.  However, very few people in East Palo Alto or our neighboring citys and towns know this.
This is in large part due to Mi Pueblo's refusal to comply with CalRecycle's regulations.  They have never posted the mandated signage which would let its patrons know they pay cash for bottles and cans.  They don't pay for CRV containers during all normal business hours, as required by State regulations.  As a result, people in East Palo Alto either throw potential money away in the trash, or they pay needless money and time to take their recyclables out of their hometown to get paid -- all because Mi Pueblo won't obey California's laws.
Mi Pueblo is well aware of these obligations.  The State of California gave them due notice, by certified letters well in advance of December 21, 2012.  DSBE's Sauber Janitorial Services division has also told them many times, and attempted to negotiate a solution with rePLANET for Mi Pueblo so they could stay out of the recycling business, which they clearly don't want to be in.
These efforts haven't been strong enough to date.  People in and around East Palo Alto remain unserved by CalRecycle's mandates.  DSBE's intentions are to sue Mi Pueblo for the recovery of its needless costs of business, and then open a class action lawsuit to the community through its Legal Services Division.  Concurrently, it is escalating its pressure upon the City, County, and State governments to correct Mi Pueblo's non-compliance.
When it can afford to, DSBE's Sauber Janitorial Services division will open a recycling center in East Palo Alto, by which Mi Pueblo could lawfully secure an exemption as it had years ago when the East Palo Alto Recycle Center was open for business.  For now, Mi Pueblo is exempting itself by its contempt for the community of East Palo Alto and the State of California.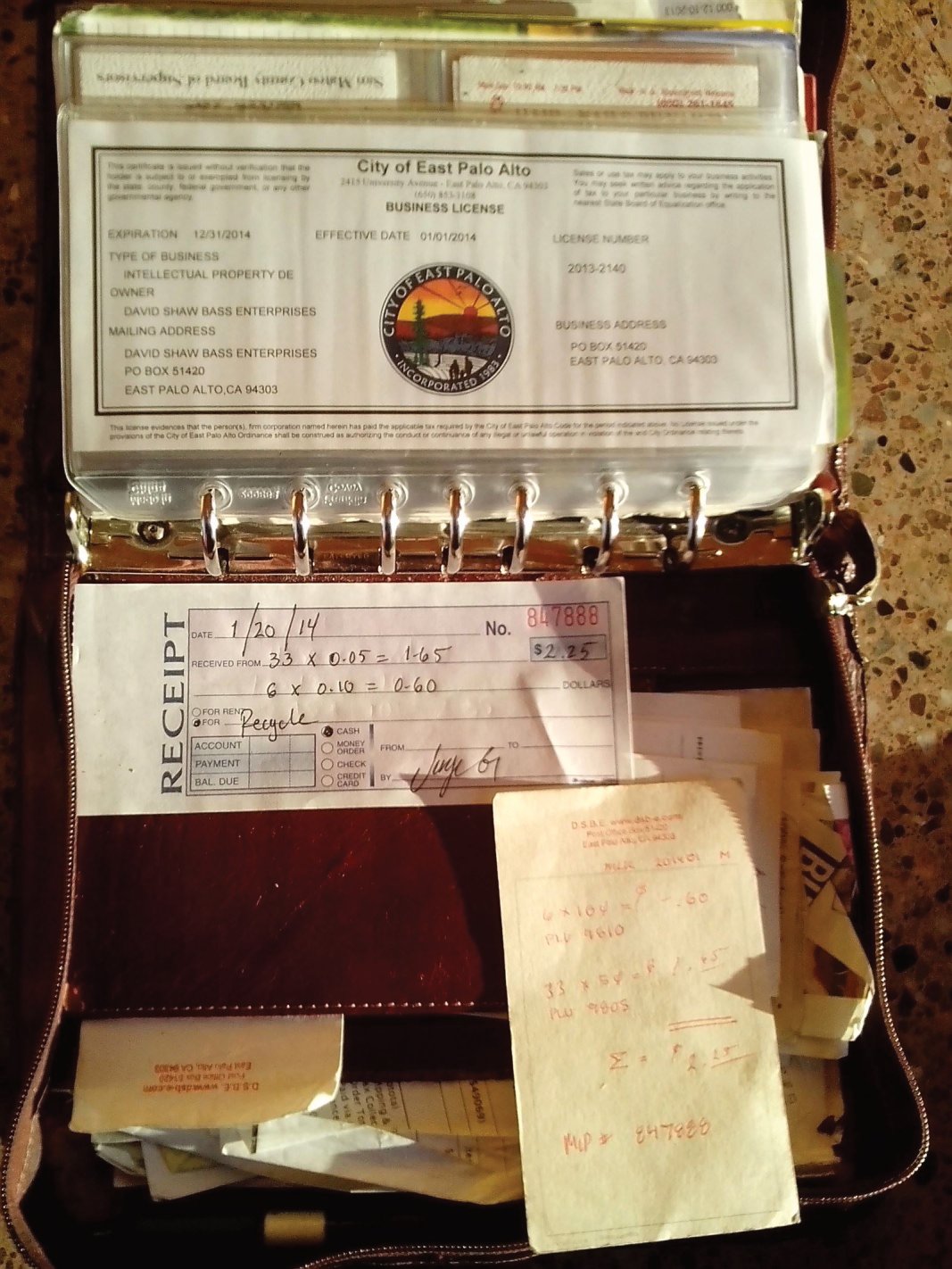 Image (c) 2014 DSBE dsb-e.com All Rights Reserved
/